Forums : Appearance : What's your favorite taillight mod (1043 Views)
December 31, 2006
I put some chrome around mine. really adds a different look
December 31, 2006
Different is good. I would hate to see one car for everybody.
it is your PT an you are the one that hast to look at it everyday.
like Bruce stated i wish there was a towel bar delete mod, that would be the same color an finish as the rest of the dash for the 06 and 07. whoever invented it or made one would get rich
January 2, 2007
Did I hear towel bar delete mod?????
It's been done:
http://www.ptcruiserlinks.com/forum/topic.asp?TOPIC_ID=14714&SearchTerms=handle
January 2, 2007
QuicksilverDon,Went to your link this morning,Man what a difference that makes.I'm going to attempt this also.This is how it should have been done from the get go.Since my wife sews and has done upholstery it should not be to bad.Will post pics when completed.
Thanks
David
January 2, 2007
You're welcome, Dave.
If I had an '06 or '07, I'd measure the hole spacing of the handles above the rear doors, and if they were the same size, I'd get one of those and replace the squared off one with the smoother arc of the ones above the door....
January 2, 2007
Don I owe you big time for the link.
March 1, 2007
Yes great info! I am also going to try and do that to my wife's 66. I am not going to tell her though. I am going to just do it and see how long it takes for her to notice.
March 1, 2007
Dude, I love the two-tone look. I ended up with the TYC lights. Love 'em.
March 1, 2007
I just finished taking the dive and installed the PTeazer Retro Tear Drop Tail Lights, which I got from Maggie at Race and Street.
I up here in cold country and don't have anywhere to do modifications so I had the shoot and installed today. Besides, I know that shooting paint isn't one of my talents, so it's best to pay someone who knows what they are doing.
The good – they simply look the way Chrysler should have designed them rather than what they ended up putting there. But it gives my car the look I'm going for.
The bad – price. I was hoping to have them buttered in so that they wouldn't look as if they were an afterthought, but you have to take the off to install a new bulb.
I would have made the change earlier, but had to save my pennies and convince myself that they were the lights that I had to have on my Cruiser.
March 2, 2007
I like the way the TYC reverse lights look. I've seen them on a rollpan where they go verticle and I think that looks cool. You could but the lights either right side up or upside down and they'll still look awesome!!!!
March 2, 2007
I've had the 06" taillights years before the 06' model hit the streets and now have the LED lights from Maggie. Never had anyone say anything till I put on the LED's. All comments so far have been positive.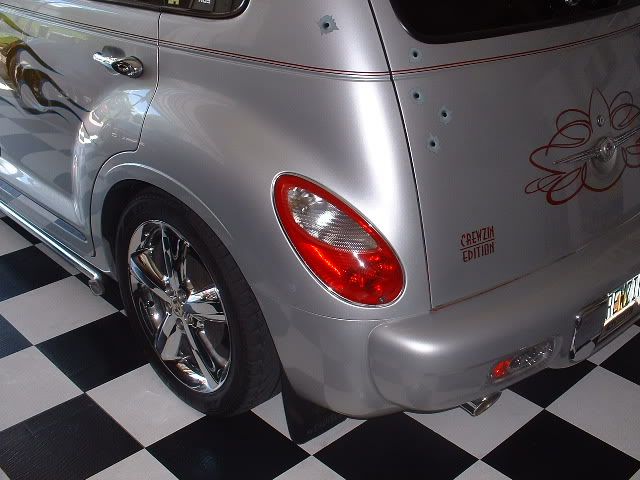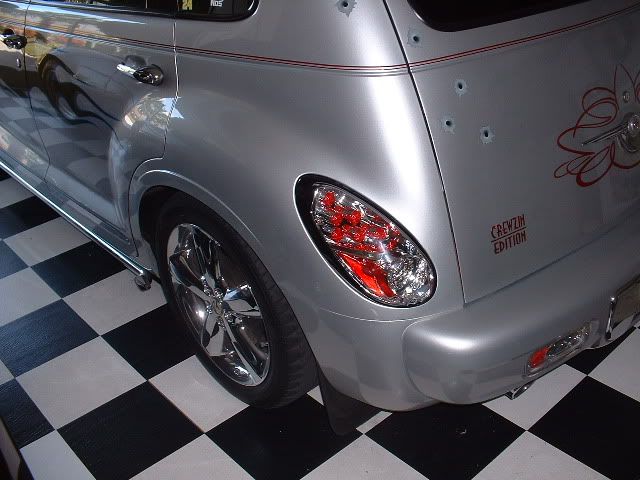 Personally, I love PTChix's frenched Caddy lites, and I was seriously thinking of the aftermarket one's that Maggie sells, but they aren't half as nice as having them frenched in and look too "stuck on" for me.
Post Message
BECOME A MEMBER TODAY!
Join.
Forums : Appearance : What's your favorite taillight mod